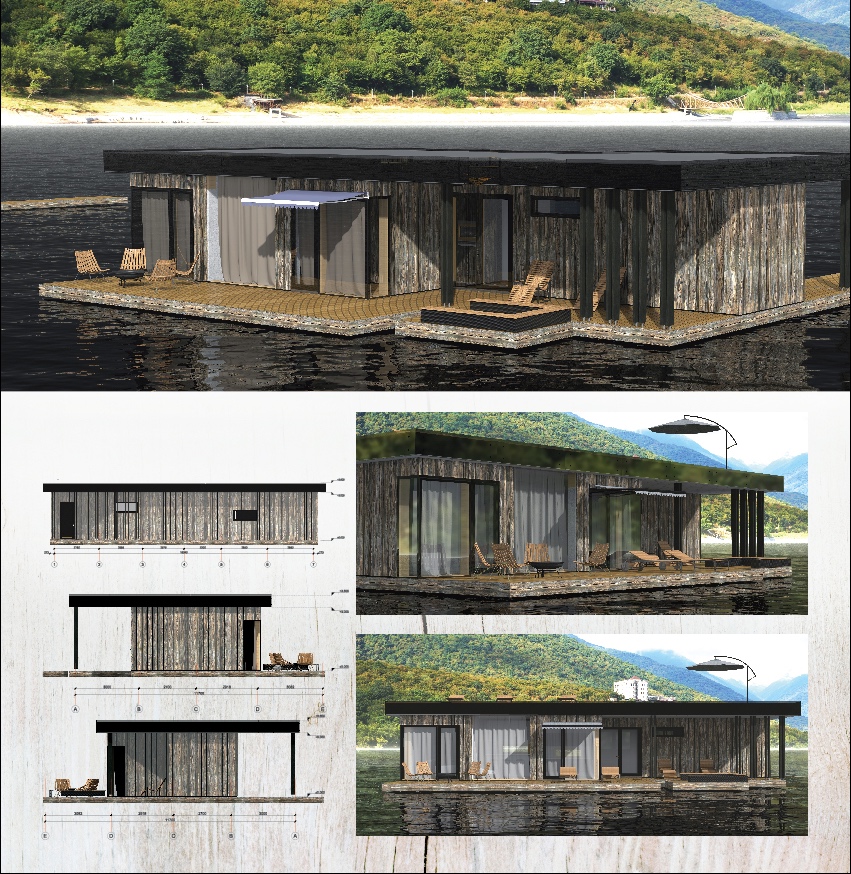 In the solemn ceremony Latvian and Georgian presidents reveal house contruction, designed by SIA Glass & Wood.
Source: http://www.president.lv/pk/content/?art_id=24894
Latvian-Georgian investment amount every year is growing, as the evidence- joint investment project "The Island Of Music" of both countries, on Wednesday at opening ceremony in Kvareli, Georgia assured the President of Latvia Raimonds Vējonis and President of Georgia Giorgi Margvelašvili.
The President accented that the project "The Island of Music"- an open kind concert hall and the complex construction on the lake, demonstrate Latvian and Georgian investment projects potential.
"Bussiness cooperation of both countries in modern and environmentally friendly technological development will create an innovative cultural object," said Raimonds Vējonis.
He pointed, that increasing number of Latvian travelers are finding wide tourism opportunities in Georgia, and expressed the hope that the project "The Island of Music", which provides similar building construction like the Dzintari concert hall, will not only have a successful business cooperation project, but also will be cultural and recreational place where to come back again and again.
The significance of this project and importance of economical co-operation for both countries also mentioned the President of Georgia Giorgi Margvelašvili.
"Latvia has helped Georgia more times, particularly in supporting our closed ties with the European Union. It is important to increase the level of cooperation, and the President's support is very important for both the Latvian and Georgian businessmen. Georgia is like a bridge connecting the Asian and European lands, so we are interested in increasing economic cooperation with the Baltic States, "said the President of Georgia.