Wooden girders, exposed wooden trusses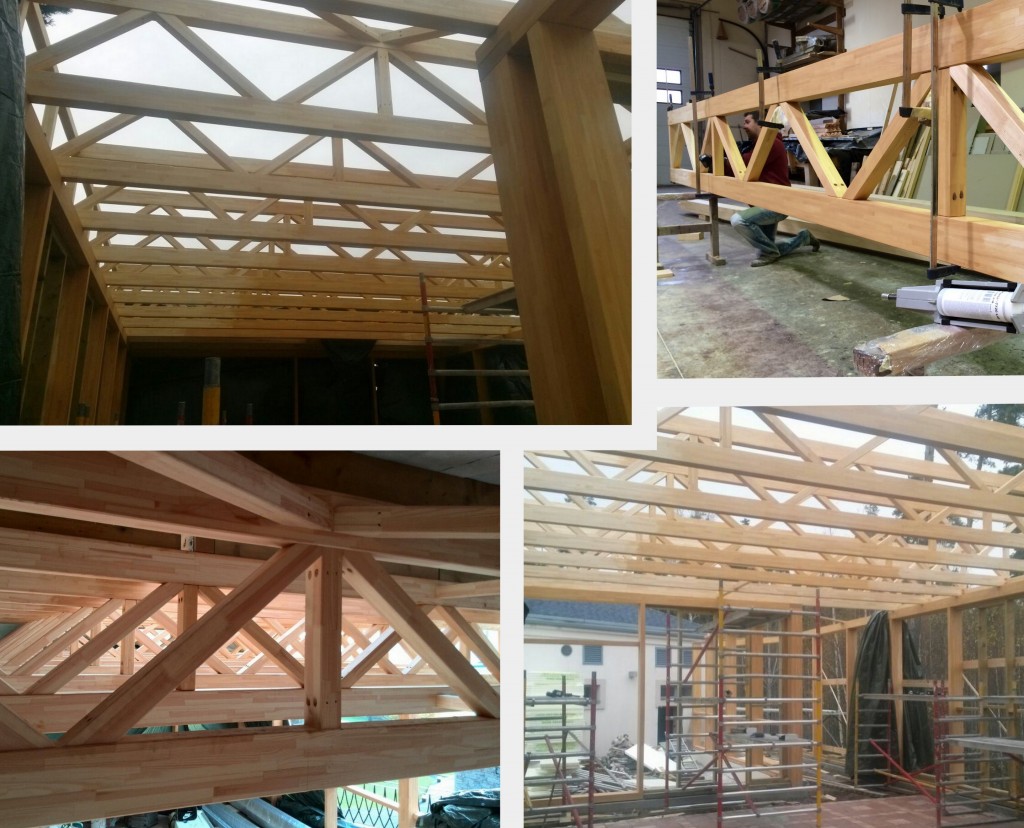 Wooden roof trusses, which are fastened together with metal mounts – they are made from lightweight, durable and environmentally friendly building material that provides an economical solution and provides a diverse selection of shapes. Before you choose the most suitable option there is a need to assess the structure – wood beam location, roof type and slope of the budget. Due to construction technology, no joints are visible, as well as there is an option to add glazed elements.
Trusses have different construction options – building a fireresistant, decorative, prefabricated and exposed trusses, truss with high load carrying capacity, glued wood trusses, truss system, large-span truss, all kinds of rafters.
Glued laminated timber trusses have higher load carrying capacity and can be used as decorations – exposed structural elements. Glued wood truss components used mezzanine and roof, with increased span construction.