We offer a modern wooden modular house.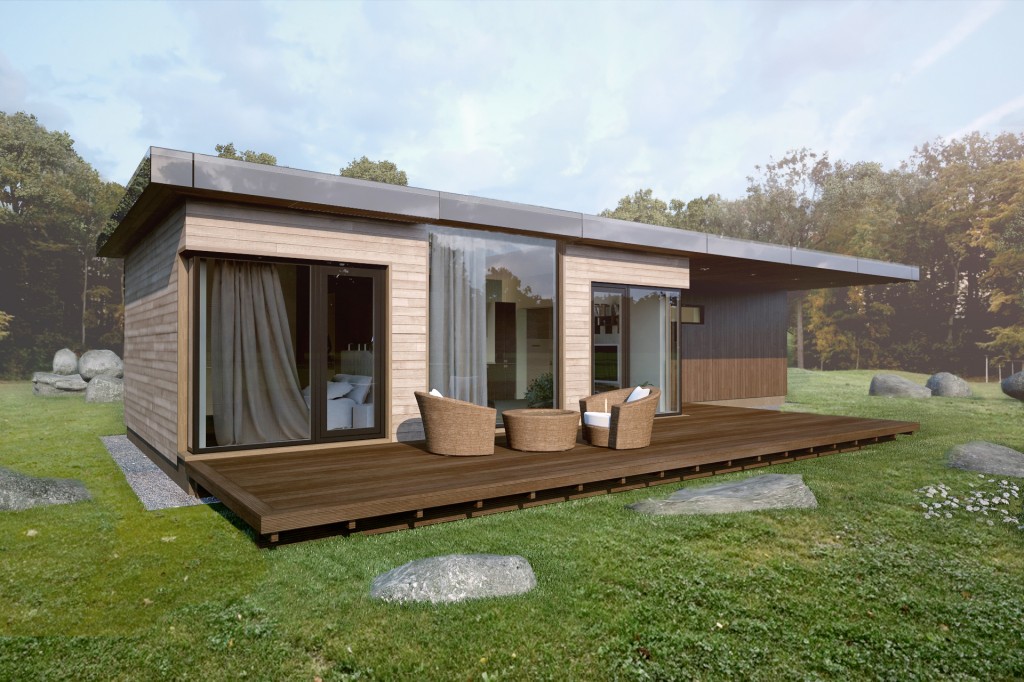 We offer a modern design, functional, high quality wooden modular house. Available in both standard and individual projects, these houses are relatively fast to build and, moreover, do not require a long project coordination.
Houses are constructed using only ''green'' wood components, eco woodworking tools and eco insulation. Wooden walls "breathe" and radiates heat, thus the house is healthy and with a pleasant microclimate aura.
Modular house construction is a rational compromise between the need to save money and ensure maximum practicality and comfort in the building. In today's conditions in many parts of the world these types of buildings are widely used as individual structures (residential houses, garden houses, and summer houses), public buildings (offices, shops, and commercial pavilions) and industrial buildings (garages, warehouses, manufacturing workshops).
Modular type combines the needs of the owner and the conditions of the building site. The modular themselves are made of wood or the so-called standardized sandwich panels with high strength and insulation with already built in communications (electrical, heating and water supply systems, sewage and air conditioning equipment).
An important and valued customer advantage of modular house is their mobility. They are quick to assemble and do not require any additives capital foundations. In addition, if necessary, modular home are equally quickly dismantled and installed in a different location.
Of course, architectural form of modular house is limited to the individual project and other technologies reclaimed houses, but the skillful use of a variety of architectural and design solutions (glazed facades, skylights, Tambour, shutters, terraces, verandas, lamps, decorative wooden elements, sound wood modern paint, etc.) and modular homes can assign individuality, originality and elite look.
Modular wooden house "HARMONY"
Modular wooden house "HELENA"