Wooden stairs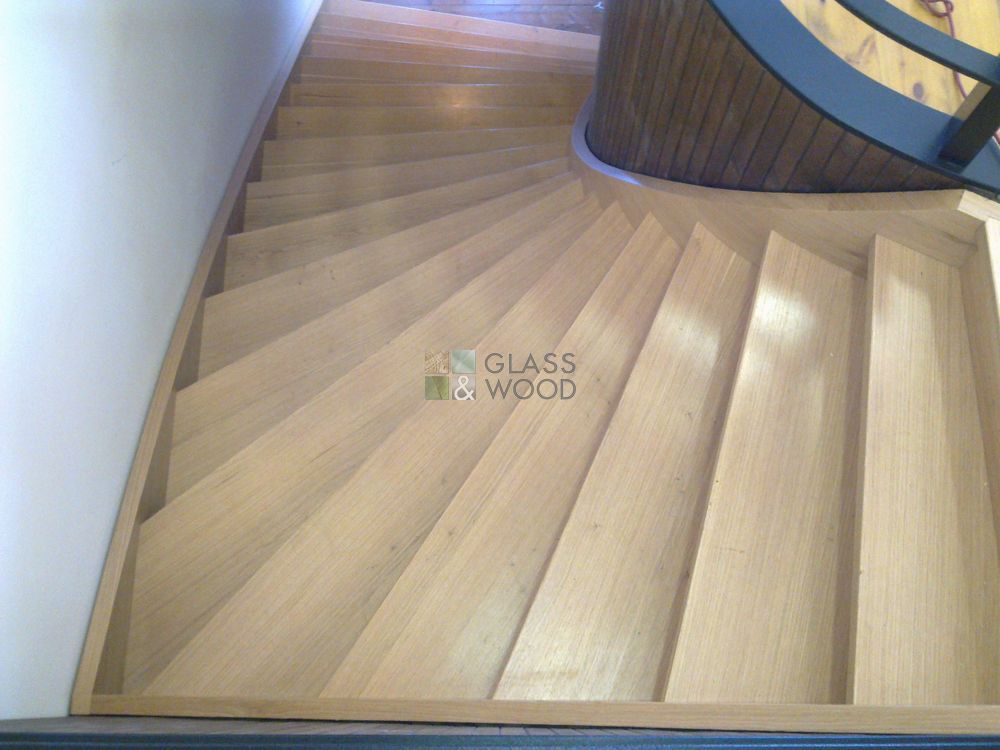 Wooden stairs – it is a sophisticated design, which requires the construction with professional knowledge, skills and work experience. Our company has ten years of experience in the construction of such structures. That is why we can guarantee a professional job, high quality – design in the smallest detail.
The company "Glass & Wood" offers several varieties of high-quality wood stairs, which naturally fit into your home décor and will create a feeling of nobility and elegance. We manufacture:
Spiral staircases;
Modular;
Engraved, cut;
Butterfly (the specific steps for each leg);
Stairs by special order.
Staircase design and material are the first two things that are overlooked, seeing a wooden staircase with decorative elements. Wooden stairs in the middle of contemporary builders is the most popular choice – it is an ecologically clean material, warm, and has a wide range of design elements. Wooden stairs are easy to treat, they are traditional and simply beautiful.
The main requirements for these stairs – comfort, safety, aesthetics.
Wooden ladders, if properly cared for, last a long time.