Ways of strenghthening, advantages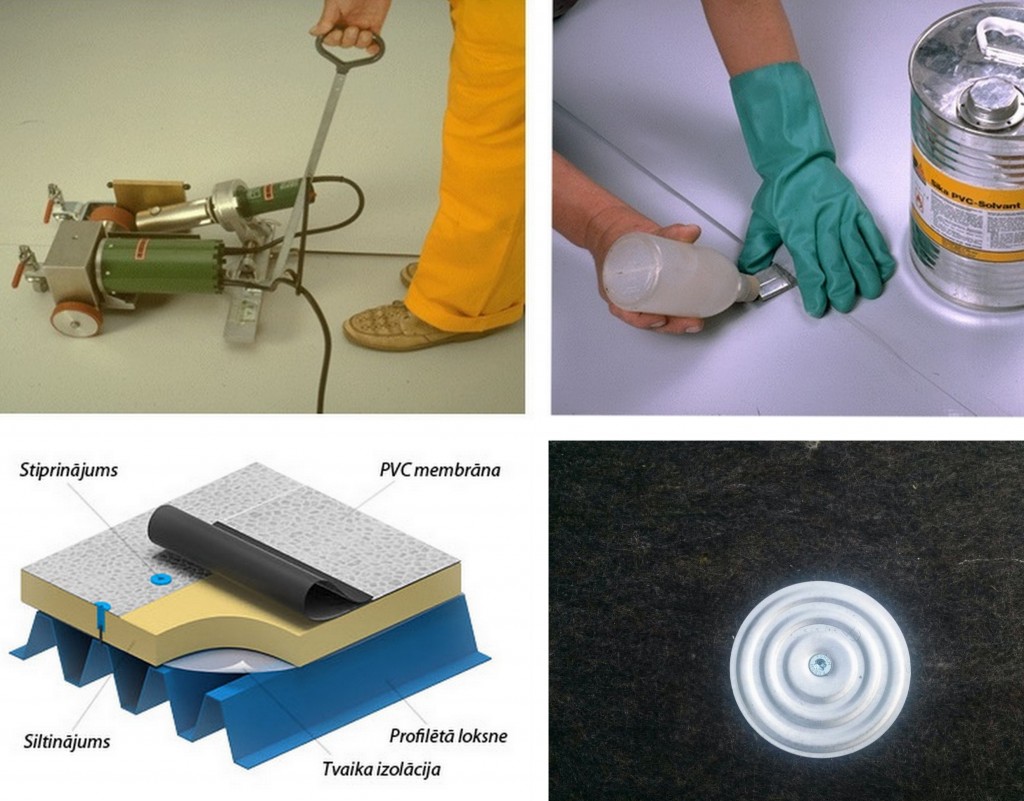 Mechanical Strengthening
The membrane is strengthened through the roof intended for that special dowels and cut to the desired configuration and wavy SikaTrocal steel / PVC sheets (Type S and SG).
Glue Strengthening:
Roof waterproofing membrane Sikaplan SGK is glued using polyurethane glue SikaTrocal C-300th
Press Strengthening:
Beneath the soil, pebbles, paving and so on, is used for waterproofing roof membrane Sikaplan SGMA as strengthening material through ballast weight.
Advantages of Sika PVC membrane :
Fireproof – During installation, we do not use an open flame thereby excluded a risk of fire, as well as enabling the incorporation of sites with a high degree of fire hazard;
Membranes are self extinguwishing. Fire class E according to EN ISO 11925-2, EN 13501-1. External Fire Safety (Part 1-4) BROOF (t2), BROOF (t3) <10 ° EN 13505th;
Incorporation – PVC membrane systems are installed in a single round and with the width of 2m, compared with bitumen systems provide significantly faster incorporation. Membrane installation can be made in almost any environment up to -10 C;
Resistance – Especially our climatic conditions developed membrane Sikaplan VGWT retain flexibility even at -25 C (according to EN 495-5), as well as allow for roof operation (eg .: snow, icicle cleaning). PVC membranes are resistant to root infestation and micro-biological attack.
Membranes available in bright colors, which provides solar heat reflective effect in reducing the cost of operation (eg: air conditioning and ventilation costs).
Sikaplan membranes have high water vapor diffusion rates, without providing additional venting of water vapors, thus not concentrate moisture insulation, which worsen the thermal insulation characteristics, as well as damage to the building structure.